World Humanitarian Day 2017
Posted by Samantha Andrades on Friday 18th August 2017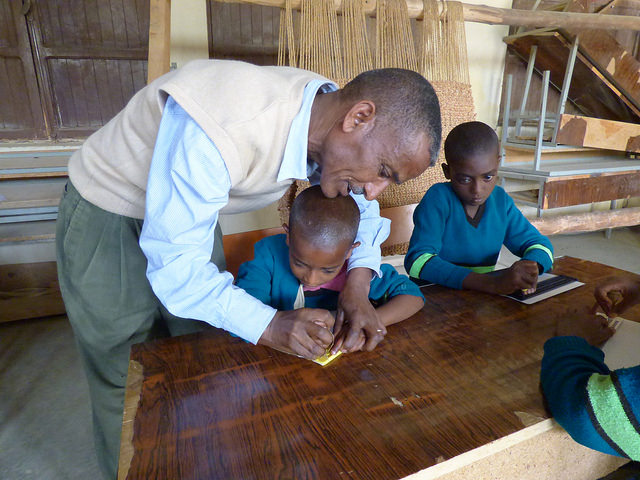 Today is World Humanitarian Day, an annual tribute led by the United Nations to honour those who have lost their lives in humanitarian service, those who continue to bring relief and assistance to populations in need and to encourage more people to be part of humanitarian actions.
We would like to take the opportunity of this memorial day to recognise the work of our partners in Ethiopia. We have been supporting them for the last 15 years. As a result, their social projects go from maternal health and women's welfare, to education and disabilities. Ethiopia has made huge strides forward since the devastation and despair of the famines during the 1980s. Thanks to organizations, institutions, teachers, doctors and volunteers, many Ethiopians enjoy today a better life.
Each partner fulfills a mission:
AWSAD supports victims of gender-based violence and discrimination, harmful traditional practices and exploitation.
The Hamlin Fistula Hospital is dedicated to the treatment and prevention of childbirth injuries called obstetric fistulas: a condition that can lead to severe infections and paralysis caused by nerve damage.
Hope Enterprises operate two feeding programs for people living on the streets of Addis Ababa and Dessie, seven elementary schools, five high schools, numerous vocational training and adult literacy programs throughout Ethiopia.
Cheshire Services provide orthopedic and social rehabilitation services for children and young people with disabilities also throughout Ethiopia.
People with dedication are working on all these projects every day to give better life opportunities to thousands in Ethiopia. Your assistance means so much, and we want to say thank you for the compassion you show to these people, is an inspiration for us all.
Through your support, you have just given the priceless gift anyone could have ever given – kindness and love. THANK YOU!