Ethiopiaid Monitoring Trip Diary 2016 - Cheshire Services
Posted by Liam on Thursday 17th March 2016
While I was at Cheshire I met Alaza, aged one and a half as he was having his weekly physiotherapy.
Alaza was born with spinobifida and his movement was very limited and painful. Since he was 3 months old, he has been coming with his mother to Cheshire Services to undertake physiotherapy and medical assessment.His physiotherapist is called Hiwot (which means 'life renewed').
Whilst we were there, we watched as Hiwot carried out sensation tests (putting gentle pressure on his legs and soles of his feet with her fingers), strength tests (holding out a toy infront of him and encouraging him to reach out with alternate hands to grab it), resistance tests (getting him on all fours and encouraging him to push back on her hands with his lower back and legs).
They are confident that, with continued therapy, and the aid of walking devices such as crutches (if necessary) Alaza will be able to lead a relatively normal and healthy way of life.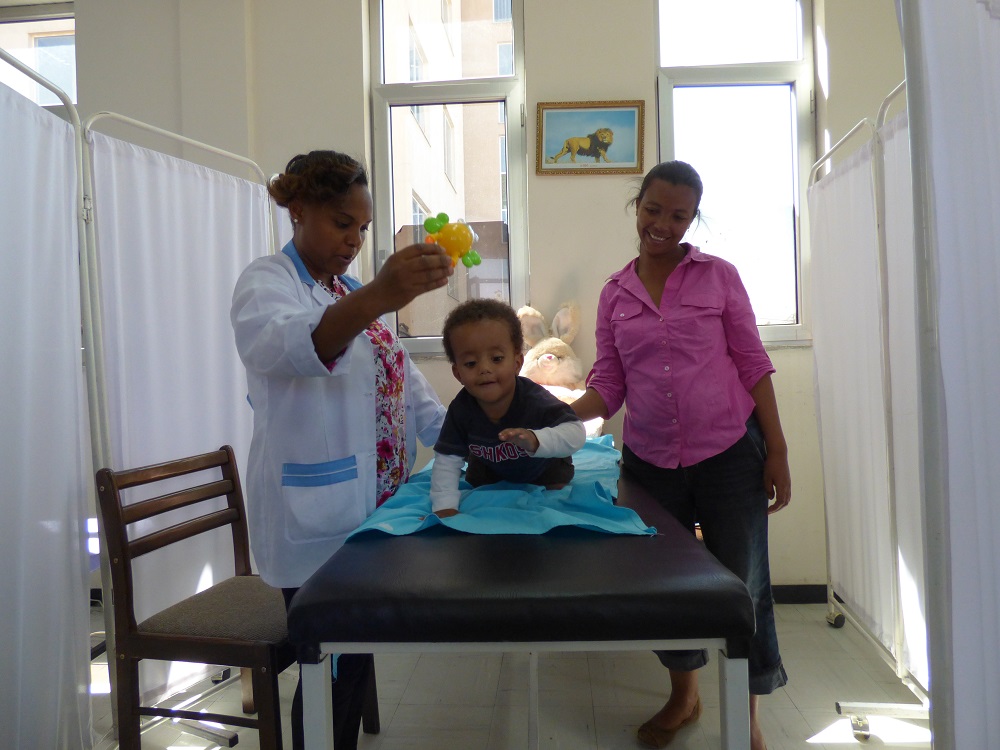 To learn more about the work Cheshire Services does please follow this link. If you wish to make a donation click here.